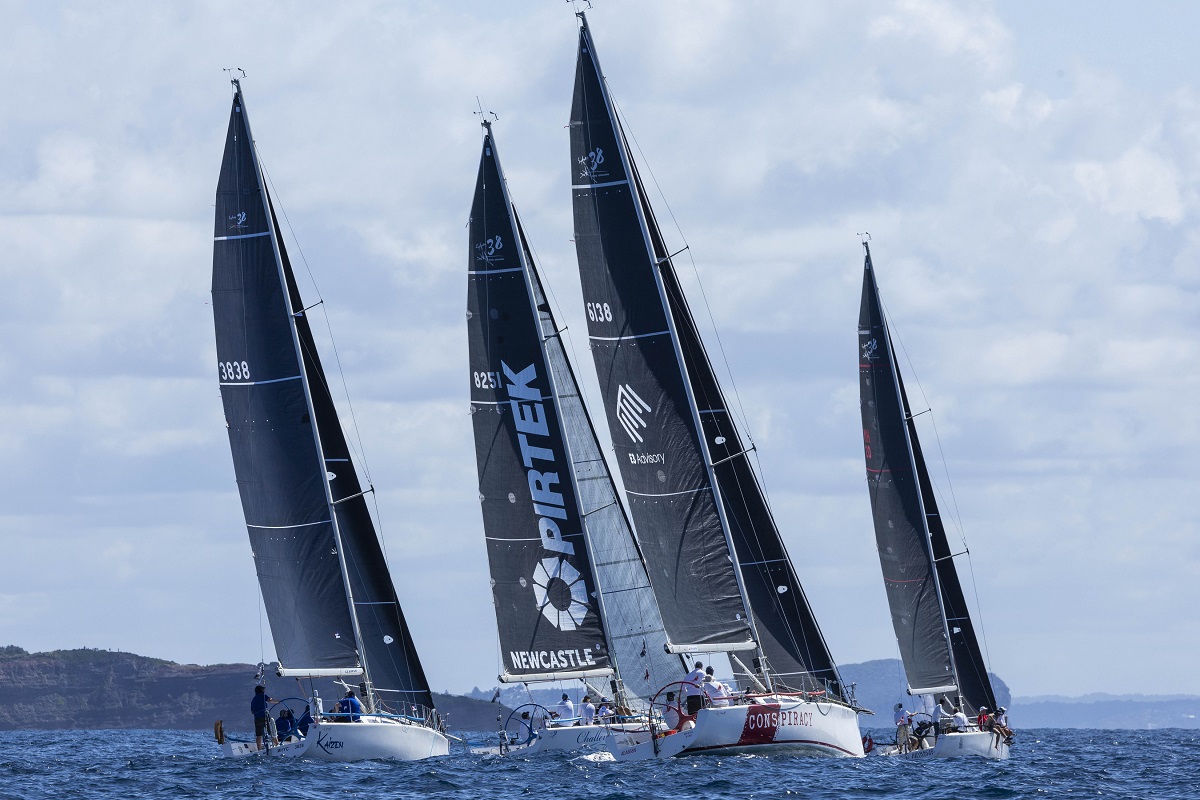 A light and shifty nor' easter kept competitors on their toes at the 2023 Nautilus Marine Insurance Sydney Harbour Regatta today, favouring the lighter boats and those who were able to pick the crafty shifts and remain patient.
These qualities were especially important for those contesting the Sydney 38 OD NSW Championship, the inaugural J/99 Australian Championship and the Farr 40 NSW Championship at the Middle Harbour Yacht Club (MHYC) organised event.
Sydney 38
A mixed day among the Sydney 38 fleet means the Championship is wide open. The class did three windward/leewards offshore, with Advanced Philosophy (Peter Sorensen), Challenge (Greg Croak) and the defending champions on Conspiracy (Peter Byford/David Hudson) all recipients of wins.
Advanced Philosophy leads after scoring 1-2-3 results, while Conspiracy finished with 2-4-1 and Challenge with 4-1-2. There exists just one point between the three. Conspiracy's rivals will need to stay on their toes tomorrow, as Byford and Hudson have developed the bad habit of having their own way on final day of events and even final races.
"Three of us shared the wins and it could go any way," Croak said of the Championship. "it was a very difficult day, but it didn't turn out too bad for us, except we lost our electrics, so had no wind instruments for two races. Actually, we won one after we lost them, so maybe we're better off without the instruments," he mused.
J/99
Jules Hall's Disko Trooper (CYCA), winner of the Two-Handed division in the 2021 Rolex Sydney Hobart, leads the inaugural J/99 Championship on countback to Ian Smith's Jupiter (MYC) after scoring two bullets and a fourth place.
"It was jolly tricky in the Sound. There were plenty of holes which we did an excellent job of finding," Hall said laughing. "But when we got in phase it was excellent racing and super close. It was a fantastic first day of racing. The goal is to finish cream of the crop, but you have to work hard," he said after the three windward/leeward races.
Farr 40
Brendan McAssey is the target in the Farr 40 NSW Championship after victory in all three races today. McAssey's S1 defeated Blue Tack (Brent Lawson) for the win in Races 1 and 2 and Gordon Ketelbey's Zen in the third race to lead. All three are representing MHYC.
J/70
Sam Haynes, the 2022 Sydney Hobart winner, won all three races in the J70 class with Celestial. Maybe-J (Michael Nash) is second and Jabberwocky (Andrew Tompson) has claimed third overall.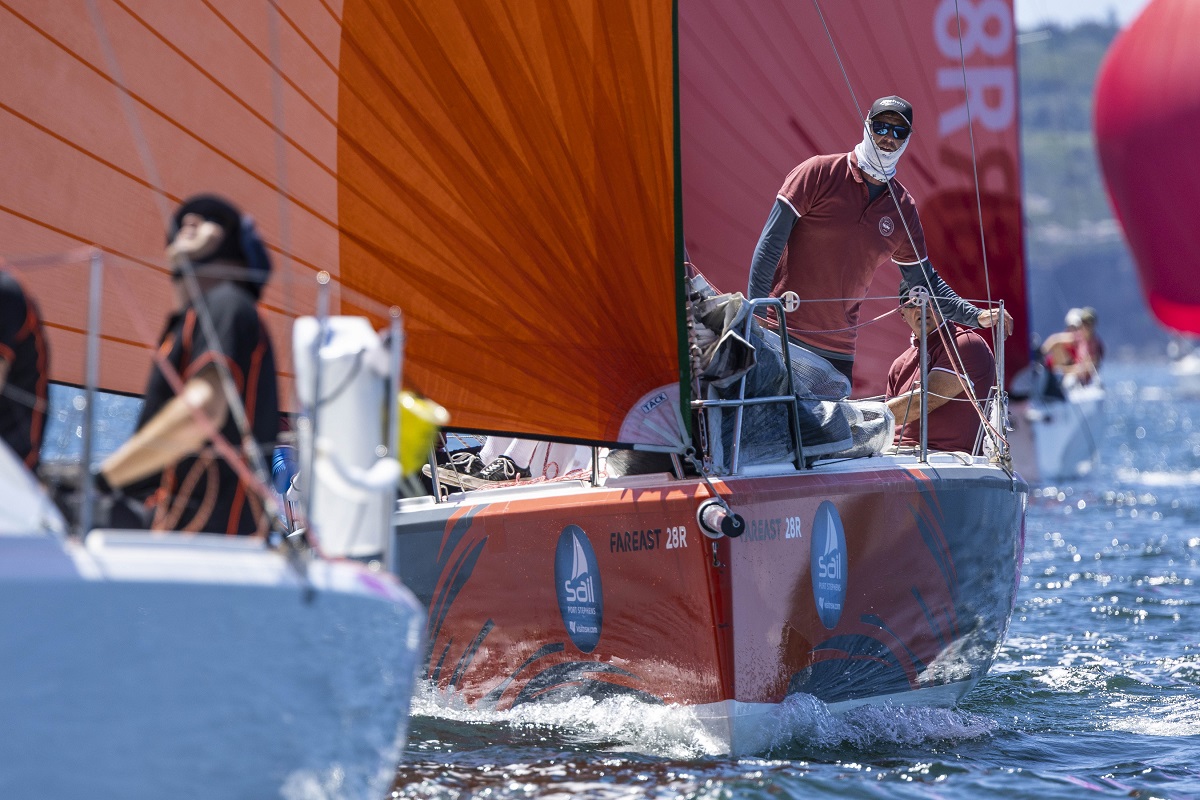 "Quite a light nor' easterly, variable," said Haynes, Vice Commodore of the CYCA. In the area of the Harbour that we sailed, there was quite a bit of traffic, including ferries. The starts were close, but we managed to just get in front and stay in front, working the shifts.
"It was pretty close racing with the guys behind us , like Maybe-J, Yknot and Jabberwocky. Everyone had their moments. You could easily be in a good position and then get out of phase or get caught in the traffic.
"It was quite hot out there, but the race officials were good. The courses were good - not too long – and they got us away quickly too," Haynes ended.
The Historical 18 foot skiffs contested just one race this afternoon, racing in the area around Manly. Podium regular, Yendys, skippered by Grant Wakefield, made the most of the light breeze to defeat Alruth (Alan Robertson) and Australia IV (Terry Stewart) for the spoils.
In other results, Bruce Tavener (DSC) leads the Super 30 class with his Flying Tiger, Ophir, by one point to Very Tasty (Tasty syndicate), following three windward/leeward races.
Marcus Blackmore's MC38, Hooligan, has gone to the top of the class in the Super 40s, just a point in front of Michael Ritchie's self-designed Ritche 38, Revolver. Both are from RPAYC. Darryl Hodgkinson's Carkeek 40, Victoire (CYCA), won Race 2 and is third overall.
Racing continues from 11am tomorrow and will decide the winners of each Championship and the remaining divisions.
Full results in all divisions, photos and more from the Nautilus Marine Insurance Sydney Harbour Regatta, please visit: https://www.shr.mhyc.com.au/
Di Pearson/MHYC media