Over two days next weekend, a mass of boats of varying designs and size will provide a blaze of colour on the race courses from the Opera House to Manly on Sydney Harbour and on offshore courses, for NSW's largest keelboat event, the Sydney Harbour Regatta (SHR).
Middle Harbour Yacht Club (MHYC) organisers are ready. They are looking forward to welcoming competitors to the 17th edition of their regatta, which marks the start of autumn racing in NSW.
The Super 50 class includes notable TP52s. Two-time Sydney Hobart winner, Quest (Craig Neil) is joined by 2019 second placegetter, Gweilo (Matt Donald/Chris Townsend), along with Matador (David Doherty), Koa (Andy Kearnan/Peter Wrigley) and local chance Zen, owned by Gordon Ketelbey, an ardent one-design sailor with runs on the board across various classes.
Neil has used the SHR to announce: "We are in the process of forming a TP52 Association. The plan is to run five regattas per year and the Sydney Harbour Regatta is the first. It'll be good to kick off the series at Middle Harbour. TP owners are looking forward to it. Some will be missing this time for a variety of reasons, but we expect 10 or so in the future."
Quest's owner says the Corinthian rule has been altered. "Before, each boat was allowed one professional sailor, then a point taken away for each subsequent pro. Now, a point will be returned for those boats that include youth sailors in their crew. We want to encourage the class to invest time in young sailors. Zen already does that," he said. "We'll have Will Sargent and Jake Meddell aboard Quest."
An eclectic mix of go-fast boats in the Super 40s includes Adrian Walters' Shaw 11, Little Nico and Michael Ritchie's 38ft lightweight daysailer, Revolver. Designed by his father, Bruce Ritchie, Revolver recently placed second at the Pittwater Regatta. At the SHR it will face a trio of MC38s; InfoTrack (Christian Beck), InfoTrack Go (John Ahern) and LawConnect (Rachel Williams) among others.
Beck is best known for his super maxi, LawConnect; second over the line in the 2021 Sydney Hobart. The other two other MC38s are to be skippered by two executives from Beck's companies and will be crewed by recognizable sailing names.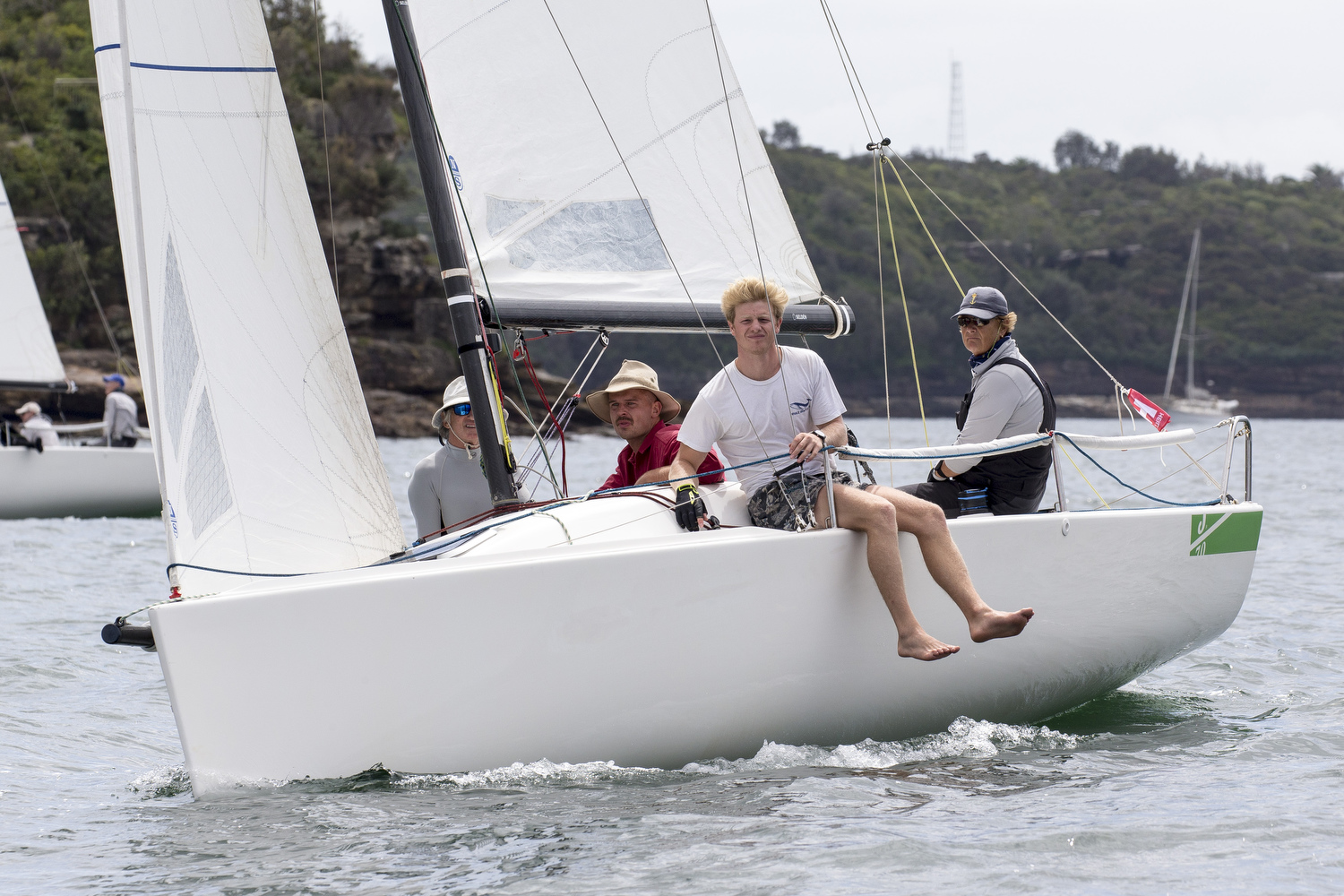 Triple Olympian Karyn Gojnich is well-known to the regatta, usually competing in the Yngling, the class she represented Australia in at the 2008 Beijing Games. She switched to the J/70, which is a blossoming class boasting quality sailors in an extremely competitive fleet these days.
"Unfortunately, I can't be there this time, but The Jackal is entered and Sara Ladd will be skipper. Most of the Sydney boats have committed to the regatta, including the top two from our NSW Championship in January," Gojnich said of Juno (Reg Lord) and Vamos (Tim Ryan).
"The regatta will be a good warm-up for the Victorian Championship the following weekend and the Nationals being held in Sydney over Easter," she ended.
A host of other boats across multiple classes and divisions are also taking part.
Grand prizes on offer:
The winners and placegetters in each eligible class or division, upon attendance and check in at the regatta prizegiving ceremony, go in the draw for some major prizes.
First placed boats have a chance of winning a Mercedes weekend drive experience and two nights' accommodation at the Mercure Resort Hunter Valley Gardens for two along with a Ross & Whitcroft Quality Marine Clothing Merchandise voucher valued at $1,500. Second and third placed boats are in the running for distillery experiences and Ross & Whitcroft Quality Marine Clothing Merchandise vouchers.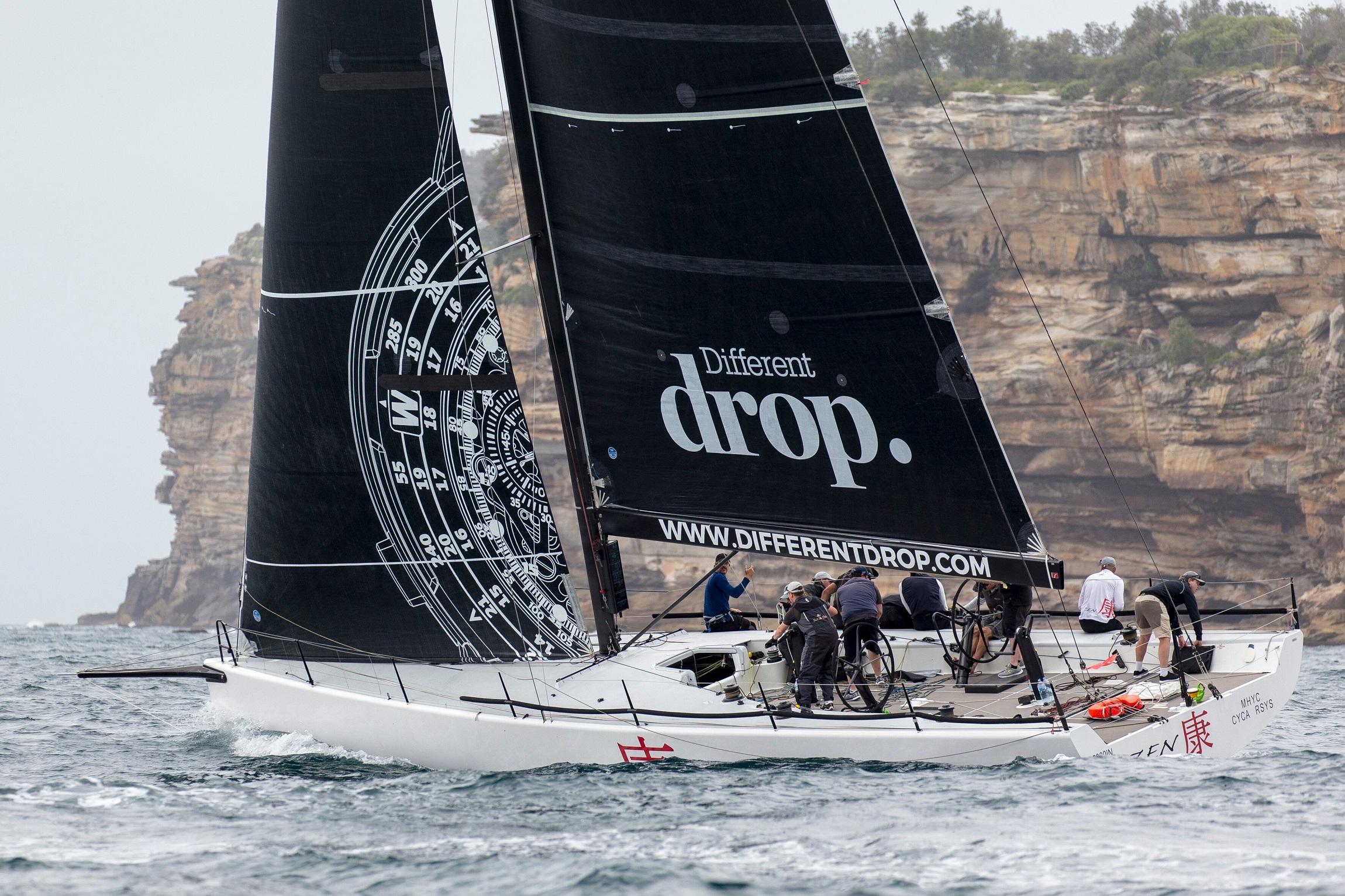 Individual crew members are also eligible for a Ross & Whitcroft Quality Marine Clothing prize.
Middle Harbour Yacht Club acknowledges the support of Royal Sydney Yacht Squadron, Cruising Yacht Club of Australia, Sydney Amateur Sailing Club, Royal Australian Navy Sailing Association, Royal Prince Edward Yacht Club, Manly Yacht Club, Royal Sydney Yacht Squadron, Royal Prince Alfred Yacht Club and the Sydney Flying Squadron, without we could not run this regatta.
Our thanks go to key sponsors: Club Marine, Robert Oatley Wines, Short Marine, Quality Marine Clothing and Telstra Business Technology Centre.
The early entry fee has been extended and entries close on 3 March, so be quick and enter now at: www.shr.mhyc.com.au
By Di Pearson, MHYC media - 26 Feb 2022