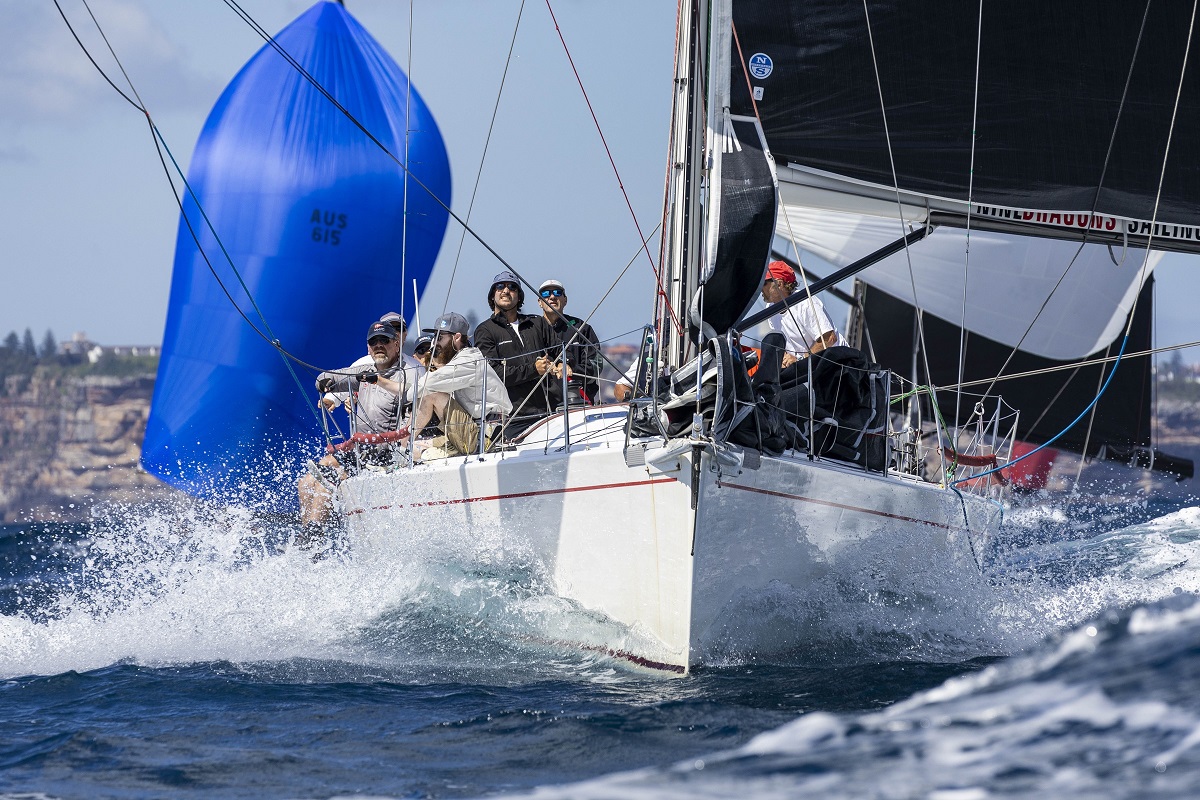 Entries are now being accepted for the 2023 Nautilus Marine Insurance Sydney Short Ocean Racing Championship (SSORC), with the entry form online at the official website where the Notice of Race can also be found.
To be held on 25 and 26 November, Middle Harbour Yacht Club's (MHYC) SSORC is in its 46th year. It is held alongside the Seven Islands Race which attracts an eclectic fleet of those who prefer inshore round the buoys racing, or in this case, round some of Sydney's most famous islands on Sydney Harbour. The start is pursuit style from MHYC and first back home at the Club is crowned the winner.
Commodore of MHYC, Rob Aldis, commented: "First of all, we'd like to thank Nautilus Marine Insurance which is in its second year as main event partner for our SSORC and Sydney Harbour Regatta in March. The company adds prestige to our two major events through its support of the sailing community."
The SSORC is a first chance this summer season for an offshore hit-out ahead of other major offshore events, in particular the Rolex Sydney Hobart Yacht Race.
Commodore Aldis continued, "We expect to see some new players this season and to also see old rivalries re-emerge."
He was referring to entrants from MHYC and Royal Prince Alfred Yacht Club in particular, who regularly challenge each other for the top three places at major events hosted by the two clubs.
It is likely the top three from Division 1 last year will be back. Winner was MHYC regular, Bob Cox and his DK46, Nine Dragons. RPAYC yachts filled out second and third overall respectively: the Mark Griffith skippered LCE Old School Racing (also a DK46) and Keiran Mulcahy's King 40, Soozal, which upset a trio of DK46s taking the trophies.
Division 2 went to podium limelight stealers in Jack Stening and Colin Gunn with their Sydney 36 Stormaway. Just one point separated them from another podium regular in Peter Sorensen's Sydney 38, Advanced Philosophy. Bullwinkle, Peter Farrugia's Bull 9000 from RPAYC, filled out the top three. The trio will be eager to return for another go.
So will it be the locals versus RPAYC for the top spots again, or will those from other clubs, inclusive of those that just missed out last year, muscle their way in?
Opportunists will face a mix of racing from a passage race to Lion Island (in a northerly) or Cape Baily (in a southerly) on the Saturday. The race is also an inclusion in the CYCA Ocean Pointscore (OPS). On Sunday, two short offshore windward/leeward races are in the pipeline. The best boats tested across the different styles of races, usually held in varying conditions, will be the victors.
For entry and Notice of Race, please visit: www.ssorc.mhyc.com.au
Di Pearson/MHYC media
All Photos by Andrea Francolini