On Wednesday 8 March, the world will celebrate International Women's Day and Middle Harbour Yacht Club (MHYC), through its Nautilus Marine Insurance Sydney Harbour Regatta this weekend, celebrates all those women contesting the regatta, taking part in the on-water race management roles and those ashore who have administration roles.
Women's participation in the sport of sailing continues to increase in Australia. Through clubs around the country and all the way up to the national and world authorities, specialised programs, learn to sail classes and Women's regattas are de rigueur these days.
This weekend there are women spread throughout the large fleet of 170 boats participating in Championships and the various divisions in NSW's largest keelboat event.
MHYC Sailing Manager, David Staley says, "Middle Harbour Yacht Club has been actively encouraging women to participate over the past few years. The Club's first Women's Regatta was held in May 2018 and a Women's Twilight Series commenced the same year.
"Since 2021, the Club has arranged activities in conjunction with World Sailing's Steer the Course program and was one of the foundation clubs contributing to running the Sydney Harbour Women's Keelboat Series.
"Club member, Tracy Richardson and crew, sailed a loaned Adams 10 to win the 2022 Australian Women's Keelboat Regatta," Staley said.
Richardson owns the Adams 10, Artemis. She became interested in sailing eight years ago and has not looked back. Leading into the final day of the Sydney Harbour Regatta last year, she ultimately placed second overall. An extremely competitive sailor, Richardson is also president of the Adams 10 Association.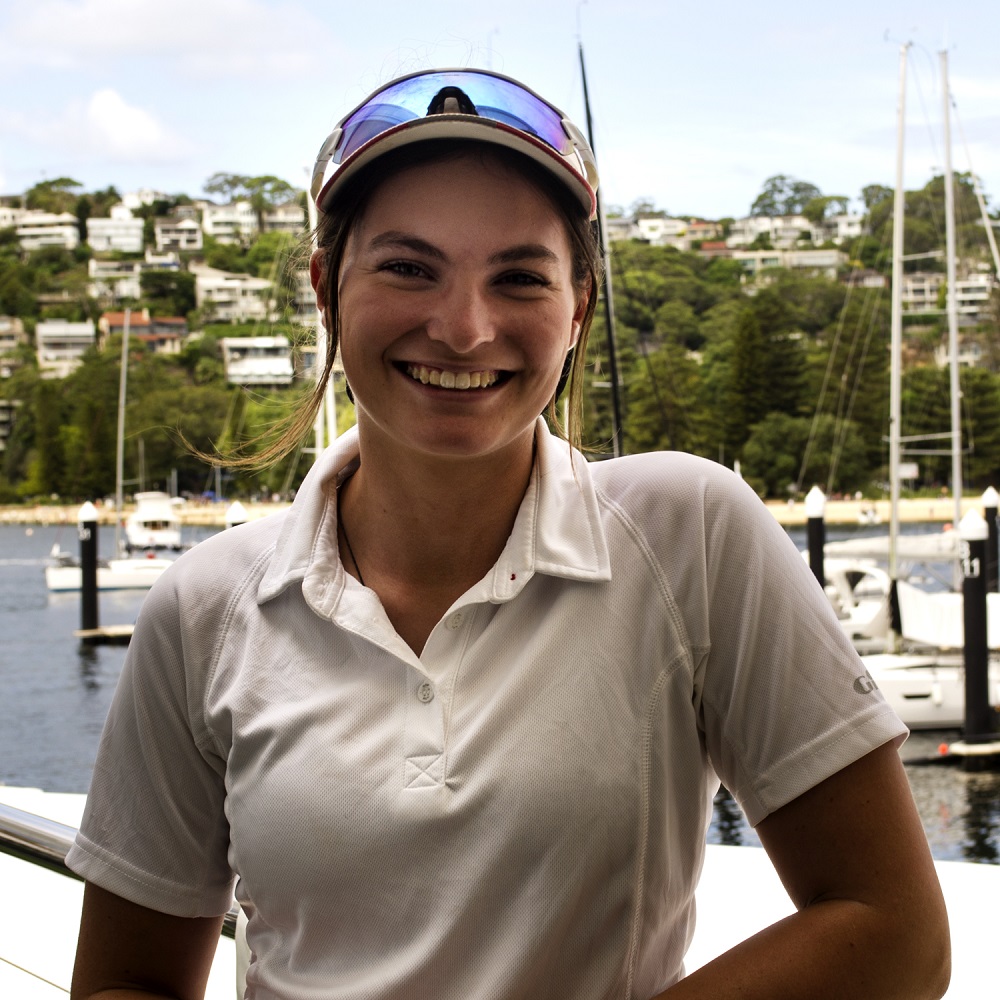 Janette Syme is skipper of Kaotic in the J/24 division. She won the opening race and placed third in the other two to be placed third overall leading into the final day, today.
"Very tricky weather. We had a very good Race 1 yesterday," Syme said. The top three boats were very close. We were all in front at some point. We took the lead at the last mark and just won, as the others were coming down to us with breeze.
As to sailing, Syme has loved it since taking up the sport at seven. "I started helming a Flying 11 at 11 and never looked back," said the grandmother of two. "I haven't given up on life yet," she said laughing.
"The reason we're doing this regatta is to practice for the Lady Liberty Women's Regatta in New York in September. It's in J/24s and there will be crews from 10 nations competing. Catherine Rofe (MHYC Sailing Administrator) is one of the women on our crew."
Karyn Gojnich is another prime example. She has represented Australia at three Olympic Games, is Rear Commodore of Royal Sydney Yacht Squadron and is a big supporter of growing women's participation in sailing. For this event, Gojnich is at the helm of the one-design J/70, Jabiru.
Annie Taylor is a long-time inshore and offshore racer. She hops from inshore regattas to one-design sailing and offshore yachting. Here at the Nautilus Marine Insurance Sydney Harbour Regatta, she is racing offshore in IRC Division 2 on Bullwinkle, owned by Peter Farrugia.
Rosemary Merrington returns to fulfill her role on the start crew on E course. Robyn Tames is the Course Race Officer on D course and Alice Murphy, the Sydney Amateur Sailing Club's Club Captain, is also on D course. Shue Zhang and Renee Spinks are on F course, Sylvia Liang is on the offshore mark boat team on course G and Ali Braden is driving one of the media boats.
Braden is a Laser Radial sailor and Olympic aspirant. She had sailed a Laser 4.7 until switching to the Radial mid-January.
"The Club asked if I would drive the media boat and I was keen to see some cool boats and the good variety of people in the classes, so I said 'yes'. It's my first time and it was fun," the 15 year old said. "I would definitely do it again, I really enjoyed it."
For all information on the 2023 Nautilus Marine Insurance Sydney Harbour Regatta, including results, please visit: www.shr.mhyc.com.au
By Di Pearson, MHYC media